Posted by Matt Garrabrants on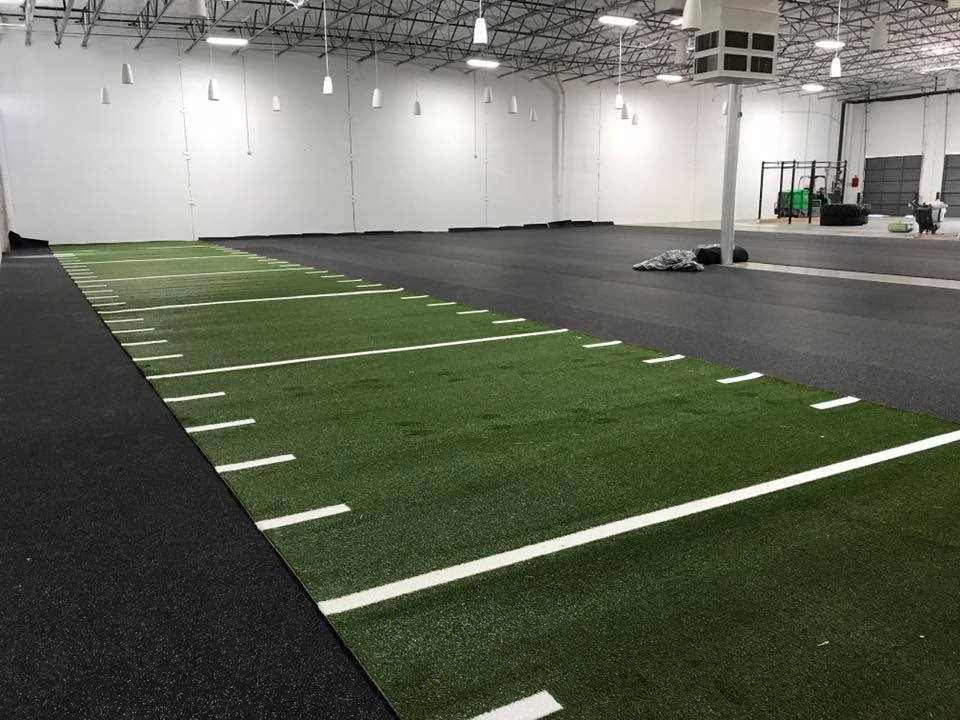 Rubber Flooring & Speed/Agility Turf
Extreme Studio Performance - By Kodiak Sports 2017
The project used Kodiak Commercial Grade Rolled Rubber Flooring for the fitness equipment area and the Kodiak Hybrid Sports Turf with inlaid white lines and hash marks to give it the ultimate performance look and feel.

The project totaled around 7000 sq. ft. of sports turf and 3/8" thick rubber flooring.
"Mike was a pleasure to work with and together we were able to build him an amazing facility." - Kodiak Sports

The floor was sanded and cleaned prior to the...
Posted by 1 on
Kodiak now carriers Legend Fitness Equipment Kodiak Sports has partnered with Legend Fitness to offer a full line of racks, squat racks, plate loaded stations, platforms, plate storage, body weight stations and more. The equipment is an excellent complimentary line to Kodiak's Rubber Flooring and Artificial Turf used in speed and agility clinics.  Legend Fitness has an excellent reputation for it's pro series half rack and full racks with platforms.  Kodiak Sports is now capable of outfitting full collegiate, high school and commercial weight room facilities. Pro Series Power Cage [caption id="attachment_82" align="alignnone" width="300"...