Posted by Matt Garrabrants on
Posted by Amy White on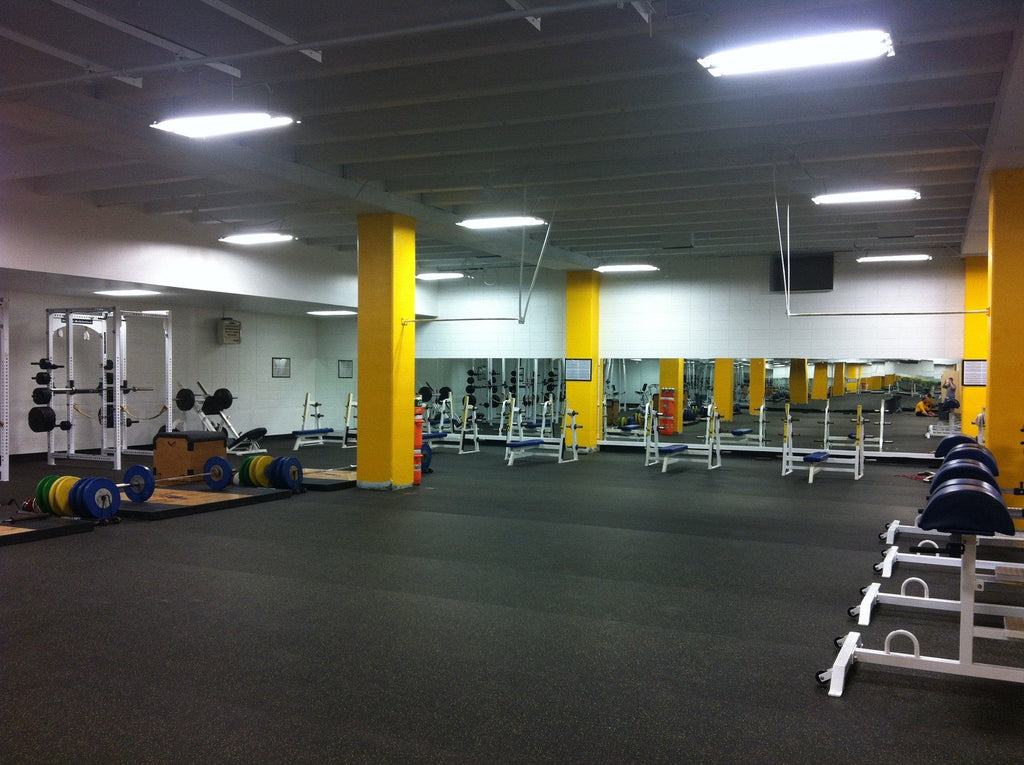 Murray State Rolled Rubber Flooring Fitness Center Murray State has performed a weight room flooring renovation using Kodiak Commercial Grade Rolled Rubber Flooring.  The project totaled just under 7000 sq. ft. of 3/8" thick rubber flooring.
The project required the removal of existing flooring and weight room equipment to way for the new glue down rolled rubber flooring.  Patching and repairing any damaged areas of concrete was required prior to installing the new flooring. Murray State selected a yellow speckle on the floor; giving the room a great color contract of yellow on black.
Kodiak Sports Performs Nationwide facilities, projects, rolled rubber, Rolled Rubber Flooring, rubber, rubber flooring
Posted by 1 on
Garage Flooring - How to Pick the Right Floor for the Job Garage Flooring is often confused with rubber flooring that is used in weight rooms, gyms, and fitness centers.  It is important to understand the composition and differences so that you can make a proper choice for your application. Garage Flooring Characteristics:
Made of Poly Vinyl (not rubber)
Oil, grease and messes clean up easily
Garage flooring is thin. 1/8" or so. Garage Flooring is not impact resistant for weights/gym equipment.
Garage flooring comes...