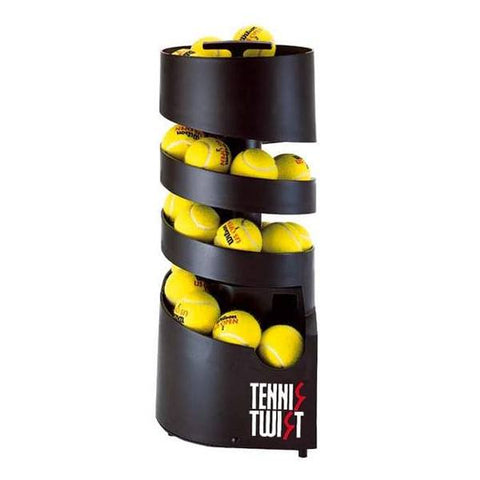 Tennis Twist By Sports Tutor
Tennis Twist
Sports Tutor Tennis Twist is a great machine for beginning tennis players. This machine can also double as a practice machine for beginning baseball players tossing a tennis ball for batting practice. The adjustable range of the Tennis Twist makes it easy to use anywhere.
The Tennis Twist is not recommend for players above 7-8 years old.
Ball capacity: 28 balls
Ball ejection speed: 10-20 ft toss
Ball feed: 5 seconds intervals
Playing time(Battery Model): 5-10 hours
Weight(w/ Battery): 11 pounds
Built in carrying handles 
High impact plastic case
Easy operation
This machine is backed by a limited 3 year warranty, covering parts and labor. Extended warranties are also available.
This machine would ship within five business days.
---