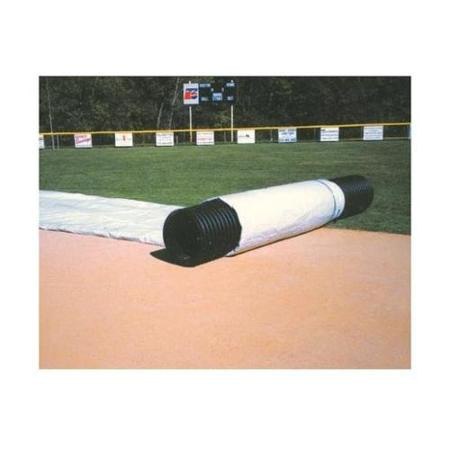 Full Infield Cover Storage Roller
Full Infield Covers
The full infield covers are large pieces of fabric ranging from 90' x 90' to 170' x 170 to cover baseball and softball infields.
Proper storage is important, and the large corrugated tubular rollers is the most popular method of rolling up the covers.
28" Diameter
3 Sizes Available
Typically a 20' roller would accomodate the 90' x 90' and 120' x 120' sizes.  The 40' roll would accomodate the 160' x 160' and 170' x 170' cover sizes.
Lead time to ship rollers is typically about 1 weeks with a 4-5 day transit time via freight truck.  The roller are large, bulky and expensive to ship.
---